The International Baccalaureate (IB) is a globally recognized educational foundation that offers a challenging and comprehensive curriculum for students aged 3 to 19. It aims to develop inquiring, knowledgeable, and caring individuals who are prepared to contribute to a better world.
Benefits of the IB Board Education
IB education encourages students to develop a global perspective, fostering cultural awareness and understanding
The IB curriculum challenges students to think critically and develop key skills that prepare them for higher education.
IB programs focus on developing students' intellectual, social, emotional, and physical well-being.
Different Levels of the IB Board - PYP, MYP, DP
Primary Years Programme (PYP)
Designed for students aged 3-12, it focuses on developing strong foundational skills and fostering a love for learning.
Middle Years Programme (MYP)
Aimed at students aged 11-16, it provides a holistic education, emphasizing interdisciplinary learning.
For students aged 16-19, it offers a challenging pre-university course with a broad range of subject options.
IB Board Requirements and Assessment Methods
IB programs have specific requirements and assessment methods to evaluate students' progress and achievements:
1. Internal assessments conducted by teachers

2. Examinations held at the end of each course

3. An extended essay and theory of knowledge assessment in the DP

4. Community service and action projects
IB Board Schools Around the World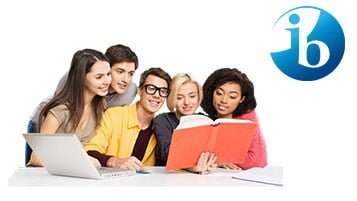 United States
Discover IB schools across the United States and explore the unique opportunities they offer.
International
Experience the diverse and inclusive learning environments in IB schools around the world.
See What Our Students Are Saying
Kiya Learning personalized tutoring helped me understand concepts I previously struggled with and prepared me for the exams.
Ayansh
My scores improved significantly and I earned college credit. Thank you!
Damodar
Kiya Learning provided personalized study plans and progress tracking tools. This helped me stay organized and on track with my study schedule.
Anshika